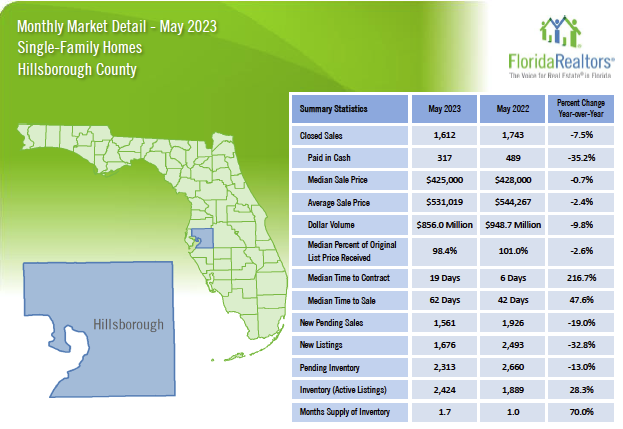 Over the past months, the sales data for Hillsborough County has revealed a notable trend: the continuous decline in inventory levels. The market is experiencing a scarcity of new listings, which can be attributed to the rise in interest rates. As interest rates increase, prospective sellers are hesitant to make a move, preferring to remain in their current homes. The decision to double their interest rate is only justified if they have a compelling reason to relocate.
From June 2022 through November 2022, the county witnessed a significant surge in inventory, reaching its highest levels since October 2019. However, the subsequent months have seen a gradual erosion of this increase in inventory due to sustained demand. Despite the decreasing inventory, sales prices have remained relatively stable, reflecting a marginal 2% decrease compared to the previous year.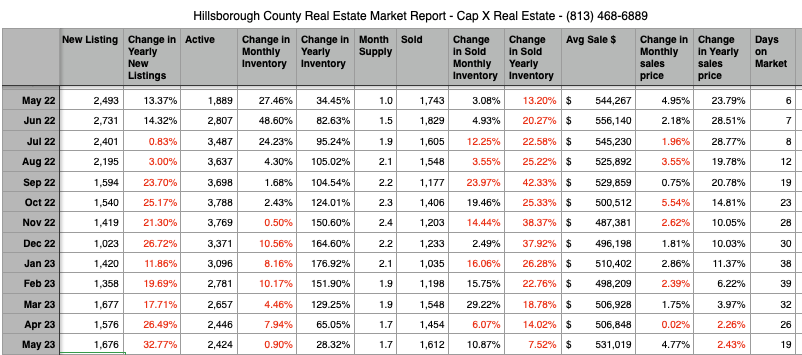 The scarcity of new listings and the dwindling inventory indicate a highly competitive market for buyers. With limited options available, buyers face greater challenges in finding suitable properties that meet their requirements. This situation is likely to exert upward pressure on housing prices as demand outpaces supply.
Furthermore, the impact of rising interest rates on the housing market cannot be overlooked. As borrowing costs increase, potential buyers are facing higher mortgage rates, which could affect their affordability and willingness to purchase a home. The current climate necessitates careful consideration for those contemplating a move, as the financial implications of higher interest rates must be weighed against their housing needs.
It remains to be seen how these market dynamics will evolve in the coming months. Factors such as economic conditions, government policies, and interest rate fluctuations will continue to shape the real estate landscape in Hillsborough County. Monitoring these trends and staying informed will be crucial for both buyers and sellers to make well-informed decisions in this evolving market.
Please note that the information provided is based on recent sales data and general market observations. It is essential to consult with a qualified real estate professional for a comprehensive analysis tailored to your specific circumstances.  Don't hesitate to reach out to our office if you have any real estate needs!